When it comes to decorating a room, sometimes walls same too empty and a certain color won´t do the trick. If your walls are too long, it can give an undesired sense of emptiness. Give your rooms a whole new glow with these very creative vinyl decals. They're the perfect addition to your room, easy to set up and tear apart, and they don't ruin your paint job! Here are 5 ideas you can easily copy.
Mr. and Mrs.
Perfect for newlyweds, this is the kind of vinyl decal you'll want to have in your brand new master room to share with your boo. You can customize it according to your taste and preference and give it different looks depending on the impact you want the room to cause at first glance. This is definitely a lovely set up for your love nest.
Nature-themed
These are among the most popular choices for wall decorating. They can be placed in nurseries, living rooms and even the most dreaded room in the house: the washing machine area.
Star Wars
A must have for any Vader fan, something as simple as a statement size Death Star decal already indicates you have now entered the dark side. Brag about your love for this epic 80s saga with occasional visitors and notice the detail put into this one vinyl decal –the force is definitely strong with this one!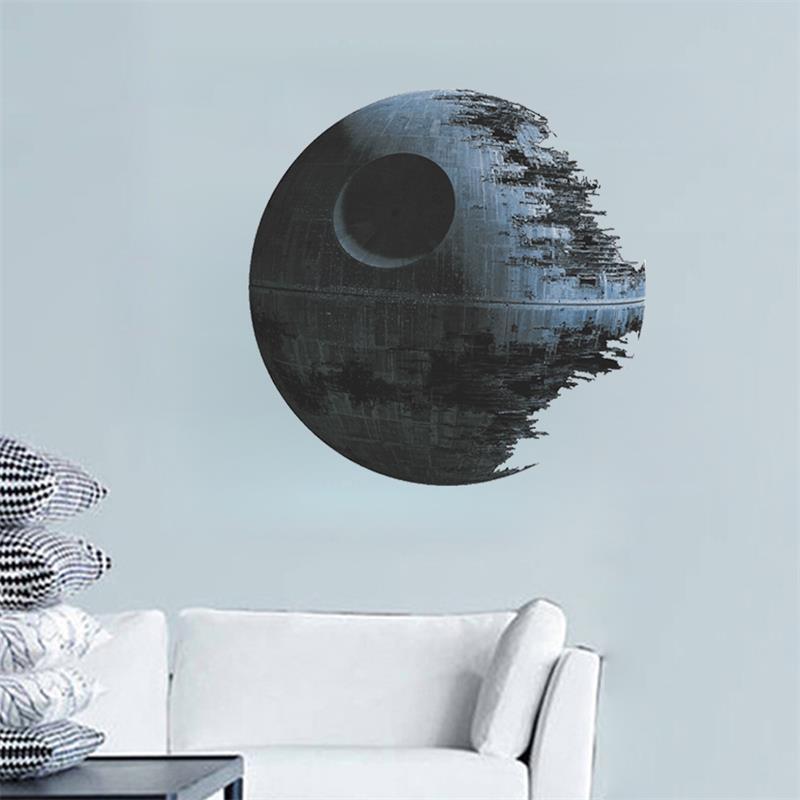 Disney-themed
A classic for kids, you can't go wrong with a Frozen themed vinyl decal. Pair it with a frosty light blue background as shown and your kids are going to have fun all winter because the cold never bothered them anyway! –pun intended!
Princess-themed
A single room for a baby girl calls for a special design. Give your little princess a taste of the royal life with this magical vinyl in black and pink. Complete with a beautiful castle, your daughter will feel like she's living a fairy tale of her own every time she walks into the room.